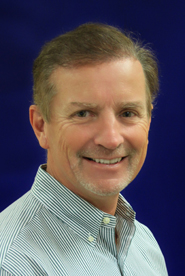 Giffin-Parker Insurance Brokers, a member of the JG Parker Insurance Group since 2006, specializes in commercial Ag insurance for mid to large size companies. Agriculture is our specialty weather you are a Grower, Shipper, Packer, Farm Labor Contractor or Dairymen we understand the unique challenges and exposures that you face.
We believe that the responsibility for developing a comprehensive insurance program should be shared among the broker, the insurance company and the client.
Giffin-Parker Insurance Brokers is dedicated to working with you to establish a proactive service plan that will assist in controlling your insurance costs and provide support services that will assist you in managing your risk.
"Our goal is to reduce your "net" insurance costs while making your business safer, healthier and more profitable."
Are you getting FREE proactive loss control services from your current agent?
Is your current agent aggressively managing claims to keep your cost of Insurance down?
Does your current agent provide you with a proactive account service plan?
Do you receive complementary HR Support from your current agent?
Agriculture is our Specialty: 
Grower
Shipper
Packer
Farm Labor Contractor
Dairy
All Lines of Coverage
Auto
General Liability
Property
Excess Liability
Worker's Comp
Crop
FLC Licensing
Community & Industry Involvement:
Experience the difference Giffin-Parker Insurance clients receive that their competitors do not!
Let us show you why Giffin-Parker is a better choice for your insurance.

Monitor current policy and 3 years prior for open claims activity
Follow up on each open claim no less than every 3 months
Annually complete an open claims reserve review
Provide quarterly claims status with action plan
Heat Stress training
Sexual Harassment training
CPR Training
Employee safety training
IIPP manual review
Cal/OSHA compliance audits and citation assistance

HR Hotline; Certified HR experts answer questions, render advice and follow up with research to resolve issues
Training courses that ensure compliance reduce risk and rive employee engagement.
Comprehensive resource center with all the forms, checklists and tools needed to maintain compliance