Working Together To Make Your Company Safer, Healthier, and More Profitable
What our Clients have said
As a full service agency, we are dedicated to working with our clients to determine their coverage needs; providing responsive insurance products while supporting their business goals through our network of service providers.

Joe Oberting
CFO, Admail West, Inc.
JG Parker has been an insurance broker/partner with us since 2013. We were not satisfied with our previous broker and we began providing JG Parker with more and more quoting opportunities as our various coverages came up for renewal. Time after time we were landing coverage with highly rated, CA admitted carriers beating quotes from our previous broker by significant sums. As business moves quickly, we often find the need for last minute insurance certificates. The team at JG Parker consistently responds with same day service, even when our primary contact is out of the office – the backup and monitoring for urgent client needs is notable and greatly appreciated. Insurance coverage can be complex. I ask lots of questions because the worst thing that could happen would be to experience a loss where we are not covered. JG Parker has your back!
Betsy Garcia
Accounting, Granville Homes Inc.
It is with much enthusiasm that I would like to thank and recommend the excellent service and continued support we have had with JG Parker for our employee medical benefits. Granville Homes had Mike Rude as their Agent who then joined the Team of JG Parker. We have been with them over 10 + years. . . Always helpful with claims or questions and will help with claim disputes. Their dedication to their Clients has been impeccable. With all the changes in the Health Care industry over the last several years, Tyson Parker worked diligently to find ways to maintain the level of benefits that we have always provided to our employees. . .He worked diligently to meeting our needs to control costs but still providing excellent benefits. Our Company would recommend JG Parker and Staff to new businesses that are looking for excellent Customer Service, innovative new option plans and dedication to Clients.
Marcus Currey
CMCS Lighting – Lighting Specialists and Distributors
I have been using James G Parker Insurance Associates for my business insurance needs for over 14 years.  JG Parker Partners including President & CEO Jim Parker take their time to know me and stay current on our business needs. John Cleveland, a Parker Executive, is vested in my businesses. John goes above and beyond to continuously build upon his knowledge of the inner workings and business processes of our industry and our operations. Consequently, I consider JG Parker part of our team assisting us with risk mitigation and when necessary finding carriers that more appropriately fit our business model. The result has always been excellent rates to drive down costs and improve coverage. It is also important to note that the entire JG Parker team treats any loss big or small as vital to our success. One more reason why JG Parker goes above and beyond any Insurance Agency I have worked with during my 38 plus years in business.
Shelley Kerr
V.P., Dan Kerr Trucking Inc.
Dan Kerr Trucking, Inc. has been in business over 40 years and James G Parker has provided responsive and comprehensive services like no other insurance broker we've worked with in the past.  Their thorough assessment of all available options is unmatched and they have certainly earned our continued business and loyalty.

Christina R. Graham
CFO, Graham Concrete Construction, Inc.
I would certainly consider James G Parker Insurance Associates to be one of the few top Insurance Agency's in the Central Valley. In our 10 plus years working relationship with John Cleveland and his Team, we have always been provided with top quality service, professional and timely renewals at the best possible value. A commitment to quality and fulfilling the needs of their customers has made them successful and their commitment to the clients is second to none. I certainly appreciate, respect, and value the dedicated work and quality insurance we have received over the years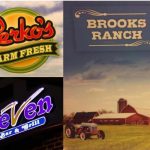 Mike Mohammadi
CEO, Seven Bar & Grill – McCoy's Coffee Shop – Brooks Ranch Restaurant – Perko's Sunnyside – AJS Farms
J G Parker Insurance Group has insured our family and businesses for over 13 years.  We are quite diversified in our businesses: restaurants, rentals, and a ranch.    They understand all of our needs and cover it all, homes, autos and businesses!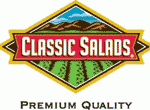 Jesse G.
Classic Salads, LLC
We've been using James G. Parker Insurance services for many years and I am very pleased with their services.  I enjoy working with everyone there.  They are very professional, courteous, and helpful.

Diana Medley
Office Assistant, James A Shirley Construction Inc.
All of us at James A. Shirley Construction, Inc. hope this testimony reaches you well. We truly value working with your company. We have found everyone to be very responsive when needed, and we appreciate that very much, especially in our industry. Everyone there is very personable and it has been a pleasure working with them all through the years. We hope to continue the relationship that you have built with us. Keep up the good work!!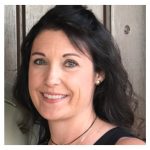 Jill Vollmer
Officer, Vollmer Excavation, Inc.
John Cleveland and his team are very professional and on top of things. We are extremely happy with the service we receive from John and his team, no matter what we need they are right on it even if it's something as simple as a question. John also on a regular basis is in our office checking in to see if we need anything or if there is any issues that need addressed.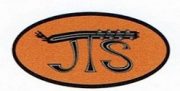 Erin Berlin
CPA, CFO, Jerry's Trenching Service, Inc.
JG Parker is a pleasure to work with!  They are always so helpful with any questions or needs we have.  They always respond quickly and are so friendly and kind.  There seminars are full of valuable information and very interesting.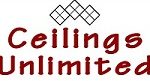 Elisabeth Taylor
Office Manager, Ceilings Unlimited
Our company have been working with James G. Parker for over 10 years, and we couldn't be more satisfied with the work and resources they have provided us. The staff is great and friendly, getting requests handled promptly. We look forward to continuing to work with them currently and in the future as our Insurance broker.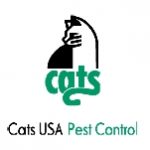 Michael Hunt
Service Manager, Cats USA Pest Control Inc
We have been working with James G Parker Insurance associates for well over 15 years now. Our Insurance needs such as Commercial Auto, general liability, and workman's comp, are very important to our small business needs here in No Hollywood California. We have been very appreciative of James G. Parker [Insurance Associates] over the years, and especially our commercial account representative, Sharon Jones, who continues to be there for us, confidently walking us though each step of the way.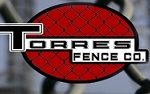 Mari Salas
Torres Fence Co., Inc.

Torres Fence Co., Inc. has been clients of James G. Parker Insurance Associates for several years. They have provided us with excellent customer service and will go above and beyond to assist you with any questions or specific needs you may have. Their staff is exceptional and I can't imagine doing business with anyone else here in the Central Valley. We highly recommend James G. Parker Insurance Associates for all of your insurance needs.

DeeAnn Kroeker
HR Manager, Starrh Family Farms
Our farm is grateful to the professional and friendly staff at JG Parker!  We are confident in the agency's service, because they have always come through with a solution when those many, unexpected and complex, situations arise.
Merry Romanowski
Office Manager, Mil Potrero Water Company
Mil Potrero Mutual Water Company has been using JG Parker Insurance for many years. The knowledgeable staff has always been there for us whenever we need answers or advice. We can confidently focus on company operations knowing we are in good hands with the team at JG Parker Insurance!
Lori Alvarez
Executive Director, TAT Management

Our company is extremely pleased with the insurance brokerage services provided by James G. Parker Insurance.  Professional business relationship for many years.  Look forward to continued affiliation with JGP.  Job well done.
Patty Gomez
HR/Bookkeeper, Star Nail Products Inc.
James G Parker has been our broker for over thirteen years. They have the best team, always working to the best interest of their customers.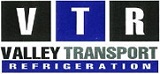 Randy Wellington
Director HR & Safety, Valley Transport Refrigeration
The JGP team recognizes our needs and provide us each and every day with solutions to keep us competitive in our industry.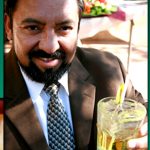 Sam Toledo
President & CEO, Toledo's Mexican Restaurants
James G Parker has been our most trusted insurance broker and advisor for more than 33 years. Any time we need a helping hand we know that we can count on the stability and professionalism of James G Parker.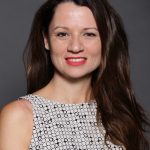 Juanita Gonzalez
Business Relations Manager, Santa Barbara Surgery Center
You are all really reliable, knowledgeable in your field, and a great team to work with. The prompt attention to my matters are very much appreciated as a customer of James G. Parker. It makes me feel very at ease and happy.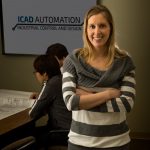 Vicki Ratto
CEO, Industrial Control & Design/Lighthouse Electrical
When I have any questions James G Parker is quick to respond with an answer and explanation that makes it easy to understand the requirements our clients are requesting.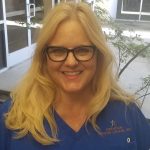 Linda Bryant
Business Administrator, Herndon Surgery Center, Inc.
I have had the pleasure of doing business with James G. Parker on several occasions during the past decade for business and personal insurance.  They have always had excellent service.  The staff is very knowledgeable and extremely customer service oriented. They always respond in a timely manner and are there when I need anything. I highly recommend James G. Parker to my family & Friends.
Heather Bergo
Executive Assistant, Image 2000
Everyone we work with from General Liability, Auto, Workman's Comp., and Health insurance has been wonderful. We always get great customer service and love working with JGP. We would definitely recommend them to anyone who was looking for a great broker to work with.
Heather Smith
Office Manager, Landscape Connections, Inc.
James G. Parker  comprises of a team of professionals who are able to take care of our business.  We have been working together for over 13 years and continue to be impressed with their knowledge and attention to our insurance needs.  They always give full attention to our claims, safety training and questions.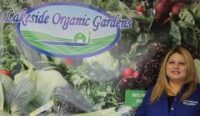 Josie R. Rotter
H.R. / Safety Manager, Lakeside Organic Gardens
I have had the pleasure of having James G. Parker Insurance Agency as our broker for several years. Every interaction with James G. Parker Insurance Agency has been excellent.  I am always impressed at the service I receive when I call James G. Parker Insurance. No matter how busy they are or what I need from them, I never have to wait long for a professional response, I highly recommend James G. Parker to all my family and friends. It's not often you find a company with such strong values and attention to detail. I can't praise them enough.
Tess Stewart
Bookkeeper, Outback Materials
James G Parker and Associates is amazing.  They are incredibly responsive when I have a question or need.  It is so nice to be able to work with a company who is local and be able to get to know each one of their associates.  They are all very kind and helpful for all of our insurance needs.  They are truly a one-stop shop with no automated calling systems or long waits for help.

Jennifer Vasquez
Paint Brush Assisted Living & Memory Care
Our experience working with JG Parker has been great.  In preparation for open enrollment, they were extremely helpful in educating us, preparing quotes, and gathering the information we needed to make the decision that would best suit our company.  Their willingness to visit us multiple times to offer one on one assistance to our staff members was truly above and beyond. We're moving into the new year with the confidence that we've made a solid choice to go with JG Parker.
Janice King
Potigian Transfer, Inc.
When I have any questions concerning our accounts with any department of James G Parker they are quick to respond with an answer and explanation that makes it easy to understand and complete task at hand. All employees that I have come into contact with at James G. Parker are friendly and always seem to have a smile, even though most of our business relationship is done by phone.
Vicente Razo
Office Manager, Quality Water Enterprises
JPG has always taken care of our needs with exceptional professionalism. We have worked with them for 15 plus years. The team is courteous and diligent; I cannot remember a time where I needed to wait more than a day to get my issues addressed. We could not be happier with JPG and look forward to many more years of great service!
Mike Loughney
V.P., Olsen Construction and Restoration Co. Inc.
Our experience working with JG Parker has been great.  In preparation for open enrollment, they were extremely helpful in educating us, preparing quotes, and gathering the information we needed to make the decision that would best suit our company.  Their willingness to visit us multiple times to offer one on one assistance to our staff members was truly above and beyond. We're moving into the new year with the confidence that we've made a solid choice to go with JG Parker.

Tina Chipponeri
President, Hazard Management Services, Inc.
James G Parker Insurance is amazing.  They consistently exceed our expectations.  Thank you Amy for your continued efforts to meet our clients needs so promptly and efficiently.

Richard Sever
President, MS Fire Protection, Inc.
When it comes to professionals, you need to look no further than JG Parker Insurance. I have had the pleasure of working with this agency for years and they are one of the best. They are always striving to provide us with proper risk information and work with us on various issues to not only help us as a carrier but to also help obtain the best possible coverage at a fair price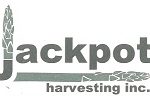 Laci G.
Payroll Clerk, Jackpot Harvesting Company, Inc.
JGP has effectively insured our company for many years. We appreciate their understanding and expertise of the ag business community. JGP continues to be excellent for our business and the professionalism of their company has been outstanding.
Jason La Russa
Executive Director, Well Being Senior Solutions
Well Being Senior Solutions has been using James G Parker for all of its insurance needs. For me, the most important reason why I will continue to use them, is their dedicated staff. I have been a small business owner for the last 14 years. The staff at James G Parker allows me to focus on my business and they deal with all of my insurance needs. I am thankful for all they do for us. Their response to my needs are always on time, even when i need something ASAP. Because of this, Well Being Senior Solutions are dedicated clients.

Sandy Watkins
Financial Manager, Yosemite Linen Supply Inc.
We have had our business auto, liability and worker's compensation insurance needs taken care of by John Cleveland and his staff for many years. They've worked with us through ups and downs and some complicated situations and have been extremely helpful in finding the best solutions. We recently added our employee benefits through JGP and have found Skyler Cleveland and his staff to also be more than willing to help us work on all the issues that come with those areas. They've been very easy to reach, someone is always available, and there's always someone willing to help.
Shaneen Gregorio
Controller, Springfield Farms
Through the in-depth process of selecting the best plan for our company to assisting with year-end tax reporting, working with the James G Parker Insurance team has been enjoyable.  Each associate genuinely seems to care and has always taken time to provide thorough explanations and assistance when needed. I wouldn't hesitate to recommend James G Parker Insurance Associates as we have always received top-notch excellent customer service.
Mark Dorman
V.P. Customer Service, Quality Home Services
It has been an absolute pleasure working with James G Parker Insurance Associates for so many years. The staff is extremely knowledgeable in all aspects of insurance and claims and readily available when I need their assistance. I am very thankful to have them in my corner when the need arises and I look forward to many more years of partnership!
Ed Kelly
Member, PV Farming Operations, LLC
We had a last second deal come up but we needed insurance and we needed it fast in order to complete the deal. I called James Parker Insurance and we had a proposal, discussion, and final package put together in just two days. We got the deal closed and it never would have happened if we didn't have James [G.] Parker Insurance [Associates].

Kristie Dunbar
Kustom Kitchens Distributing, Inc.
Kustom Kitchens has nothing but praise for James G Parker Insurance Associates.  James G. Parker account managers (Amy Bombini is ours)  are very professional , knowledgeable and punctual with questions and certificate request.  Every time we call or email the staff provides fantastic service for all of our needs, nothing is ever too much trouble.